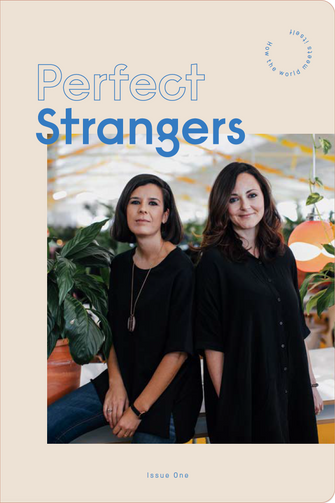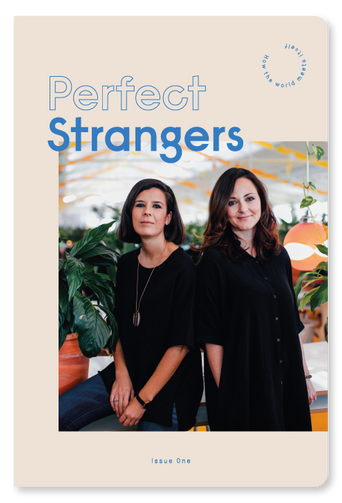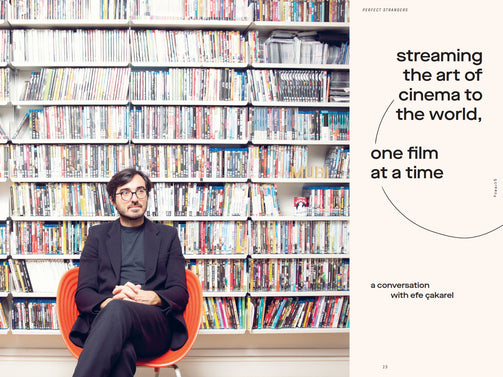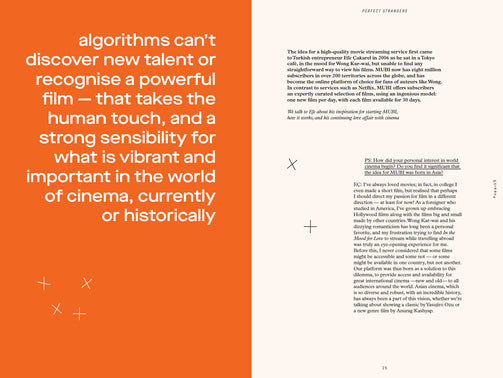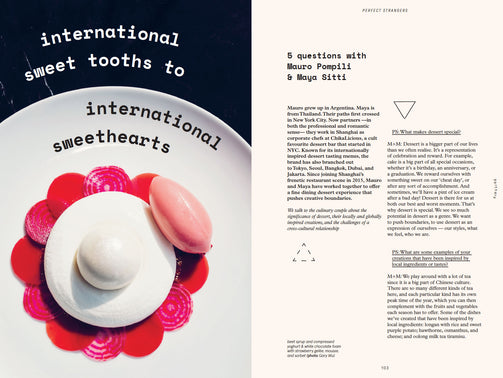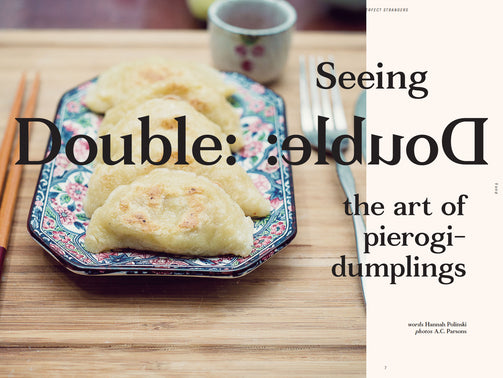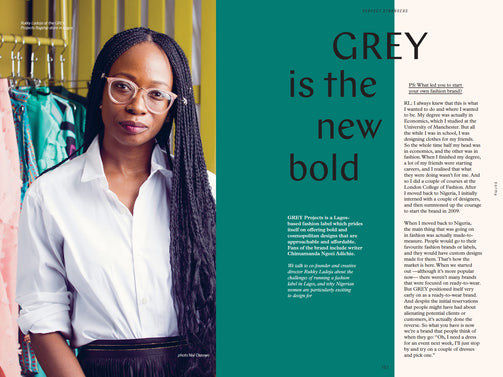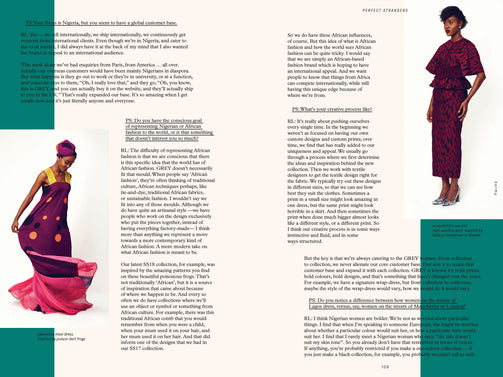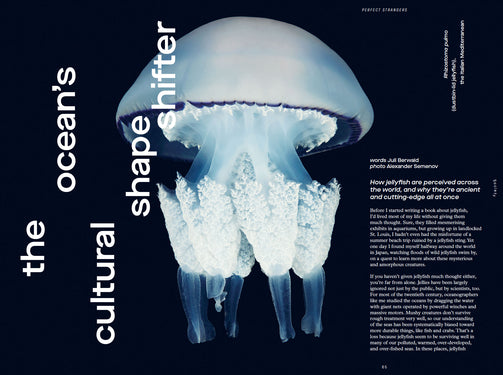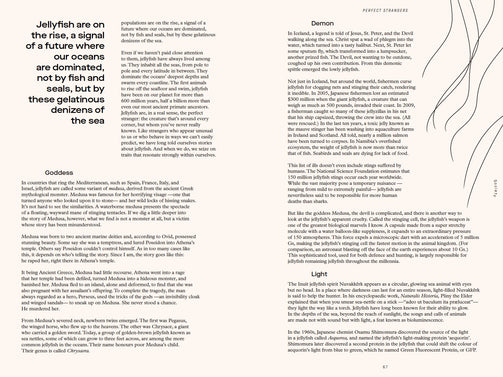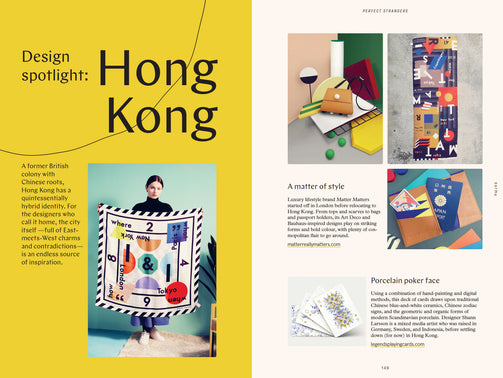 Perfect Strangers - Issue 1
Perfect Strangers - Issue 1
Regular price

Sale price

$20.00 USD
Delve into our first issue to read about Korean dramas in Panama. Or English literature in Tehran. Or how an Argentinian-Thai couple work together to create locally-inspired desserts in Shanghai. Or how about a Turkish entrepreneur's global vision for streaming movies? Or the varied cultural meanings of the jellyfish?
Issue One —with 150+ pages of beautiful writing and images— explores how the world meets itself through a vibrant array of perspectives. It includes special inserts featuring original images from Doan Ly, Mattias Adolfsson, and Susanna Blåvarg.
Articles
- Arash Azizi reads Kazuo Ishiguro in Tehran
- Courtney Lichterman explores the Danish heritage of Solvang, California
- Elise Morton studies abroad in Thessaloniki
- Ellen Freeman compares festivals of the dead in Mexico and Japan
- Francesca Baker chats with writer Laila Sumpton in London
- Hannah Polinski fuses Chinese and Polish cooking
- Juli Berwald dives into the cultural symbolism of jellyfish
- Joobin Bekhrad tries out the music streaming platform Mideast Tunes
- Karin Chien brings indie films from China to the USA
- Lauren Matyear cooks El Pasoan classics in Kharkiv
- Lucas LaRochelle maps and archives moments of queer memory 
- Petar Petrov watches Korean and Turkish dramas in Panama City
- Richard Aslan vignettes the rich textures of Berlin
- Samantha Shields chats with illustrator Daphne Christoforou in Cyprus
- Soraia Martins chats with co-working innovators Mariana Duarte Silva & Lucy Crook in Lisbon
- Wailana Kalama traces the multicultural history of the Swedish cabbage roll
Interviews
- Ansel Mullins & Yigal Schleifer of Culinary Backstreets
- St. Lenox, singer-songwriter
- Rukky Ladoja of GREY Projects
- Efe Çakarel of MUBI
- Thomas Lauderdale of Pink Martini
- Doan Ly of a.p. bio
- Esra'a Al Shafei of Mideast Tunes
- Mauro Pompili & Maya Sitti of ChikaLicious
- Awjin Ahn, web developer & Catherine Xiang, digital designer
With photography by A.C. Parsons, An Rong Xu, Alexander Semenov, Aurélien Foucault, Carlotta Cardana, David Hagerman, Doan Ly, Klara Yoon, Matilde Travassos, Niyi Okeowo, Panagiotis Mina, Polina Karpova, and Susanna Blåvarg
and illustrations by Amy Ryan Brew, Benjamin Flouw, Lisk Feng, Lucas LaRochelle, Nils-Petter Ekwall, Nini Tuan
_____
The shipping rate will be calculated at check out
For Malaysian buyer, if you prefer to pay using bank transfer, please email us at hello@musotrees.com for bank details
Orders are shipped from Kuala Lumpur using local courier Pos Malaysia
DUE TO COVID-19 CRISIS, THE SHIPMENT PROCESS MIGHT TAKE LONGER THAN USUAL. YOUR KIND PATIENCE IS MUCH APPRECIATED. THANK YOU.


Couldn't load pickup availability